The Times of Israel - Israeli climate tech scientists, startups nab over $2m in prizes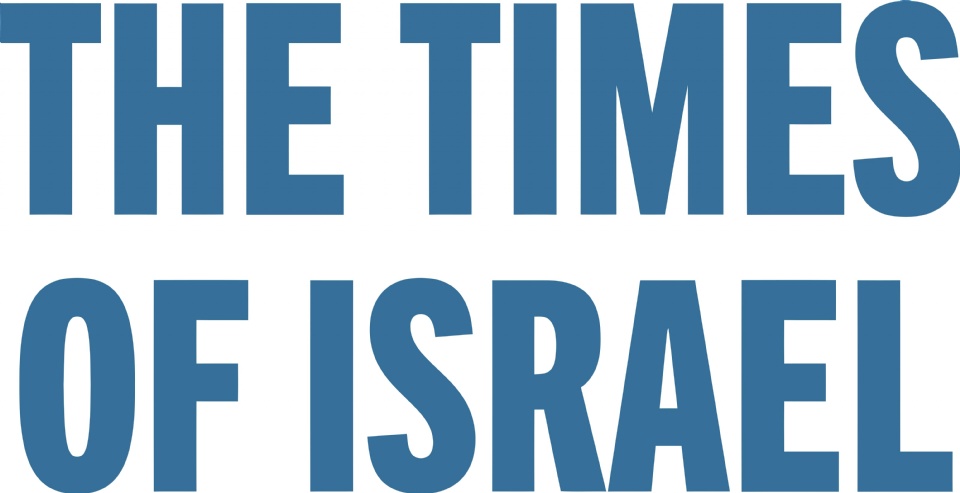 Three Israeli climate technology researchers and seven startups working on climate crisis solutions nabbed more than $2 million in grants at an event on Wednesday for the inaugural Climate Solutions Prize, first announced in 2021 by a Canadian philanthropist who was looking to highlight Israeli innovation in the field.
Jeff Hart, a Montreal-based philanthropist, linked up with the Jewish National Fund of Canada, Start-Up Nation Central, and KKL-JNF to launch the program, inviting individual researchers and institutions such as universities and innovation hubs, as well as startups, to apply for the prize, initially announced as $1 million. All applicants have to be working on climate tech, an umbrella term that includes technologies for clean energy, transportation, water treatment, food manufacturing, waste reduction, and supply chain improvements.
Hart, the executive chairman of the prize committee, has made what he was only willing to describe as a "substantial contribution" to the prize, he told The Times of Israel last year.
The prize offers two tracks: a "Breakthrough Research Prize" offered to scientists and researchers and a "Startup Track," in which companies must be able to show clear solutions to clear climate challenges for a chance to win investment, cash prizes, and exposure. Each challenge was led by different industry leaders and philanthropic partners, such as The Temasek Foundation, the philanthropic arm of the Singapore state sovereign fund Temasek Holdings, the Environmental Sustainability Innovation Lab (ESIL), Israeli-American international manufacturing company Kornit Digital, SolarEdge, an American-Israeli smart energy solutions provider, pharmaceutical giant Merck, and Israeli investment firm Capital Nature.
Hundreds of people attended the event for the Climate Solutions Prize on Wednesday in the Hulda Forest in central Israel, where a climate tech startup expo was set up and where the winners of the prize were publicly announced.
In the research track, the winners were Prof. Avner Rothschild of the Technion-Israel Institute of Technology, who is working on the production of green hydrogen as an energy source through water decomposition using electrolysis; Prof. Itzhak Mizrahi of the Ben Gurion University of the Negev, a microbiologist working on optimizing the microbiome of ruminant animals, like cattle, to reduce gas emissions; and Prof. Malachi Noked of Bar Ilan University, a material scientist who is developing active materials for sodium ion batteries to create fuel cells as a more environmentally friendly energy storage system.
The winning startups were Copprint, a company that is working to replace the highly polluting chemical processes for manufacturing electronic circuit boards and antennas with simple printing of copper inks; Marine Edge, a startup developing a machine-learning-based power management system for ships that can improve propulsive efficiency and reduce fuel consumption; Styletech, a Tel Aviv-based startup hoping to revolutionize visual marketing through AI and reduce the carbon footprint of the fashion industry; Smart Resilin, a producer of resilin, a bio-based alternative to pollutant glue components; Red Solar Flower, a maker of semi-transparent, non-silicon solar panels for agricultural areas; SolOr, a photovoltaics company that created a solar paint for buildings to creat energy; and Seevix Material Sciences, which produces synthetic spider silk fibers that are are more sustainable and biodegradable.
Hart said in a statement that he "could not be more excited to see this dream come to fruition of supercharging the ingenuity of Israel, the Start-up Nation, to help solve the climate crisis. I am so thankful to everyone involved for helping with this critical initiative for our future generations.
Amnon Ben Ami, CEO of KKL-JNF, said the grants "distributed to the winners will allow Israeli startups to develop significant technologies for all of us and there is no doubt that Israel will continue to lead in the field."
Avi Hasson, Start-Up Nation Central CEO, said Israel was home to some 700 technology companies "developing solutions for addressing climate challenges, including sustainable food systems, circular economy, clean energy, efficiency and storage, sustainable mobility, sustainable manufacturing, nature protection, and many more.
"As a recognized leader in developing advanced solutions to global challenges, Israel is extremely well-positioned to take a central role in battling climate change and bring solutions to the biggest shared challenge of our times," he added.